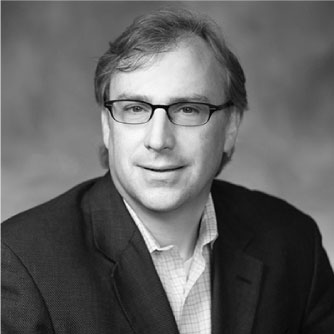 Location
Richmond Hill, Ontario
Phone
289-695-2450
855-663-3800
Paul Harte
Principal Lawyer
Paul Harte is the principal lawyer of Harte Law. He has been assisting victims of medical mistakes and their families for over 20 years. Paul is a leading medical malpractice lawyer, widely recognized by his peers. He is a certified specialist in Health Law and Civil Litigation. Paul has settled or tried hundreds of medical negligence claims.

Paul has degrees in economics, law and an M.B.A., all from the University of Western Ontario. He has been admitted to the Bar in Ontario, Alberta and Nunavut and assists injured victims and their families across Canada. Paul is a past President of the Ontario Trial Lawyers Association (OTLA) and past chair of OTLA's Medical Malpractice Section. He is currently the Chair of OTLA's Standards of Excellence Committee.

Paul is a frequent invited speaker at legal conferences throughout North America, providing continuing legal education sessions to the American Association for Justice, Ontario Bar Association, Advocates' Society, Ontario Trial Lawyers Association, Osgoode Hall PD and the Medico-Legal Society of Toronto.

Paul has been involved in several high profile matters including the Commission of Inquiry into the Blood Supply in Canada, the Wilson Hepatitis B Class Action lawsuit, litigation involving 225 patients of the former Dr. Errol Wai-Ping, 99 patients of former gynecologist Richard Austin, co-counsel in the Testaguzza Acupuncture Class Action and lead counsel in the Rothbart Pain Clinic Class Action. He was counsel in D.P. v. Wagg, a landmark Ontario Court of Appeal case on the admissibility of crown evidence in civil lawsuits.
Certified Legal Specialties
---
Health Law, Law Society of Upper Canada, 2013

Civil Litigation, Law Society of Upper Canada, 2013
Bar Admissions
---
Ontario, 1994
Law Society of Nunavut, 2011
Alberta, 2012
Education
---
University of Western Ontario, Faculty of Law, London, Ontario, Canada
LL.B. – 1992
Honours: Dean's List

University of Western Ontario, London, Ontario, Canada
B.A. – 1988
Major: Economics

University of Western Ontario, London, Ontario, Canada
M.B.A., Master of Business Administration – 1992
Honours: Dean's List
Professional Associations and Memberships
---
Ontario Trial Lawyers Association, Former President, 2011 – 2012

Ontario Trial Lawyers Association, Chair, Medical Malpractice Section, 1999 – 2002

Ontario Trial Lawyers Association, Co-Chair, Standards of Excellence Committee, 2013-2015

American Bar Association

Association of Personal Injury Lawyers

Trial Lawyers of BC

Saskatchewan Trial Lawyers Association

Atlantic Provinces Trial Lawyers Association

Canadian Bar Association

American Association for Justice

Center of Professional Responsibility

York Region Law Association Toronto Lawyers Association

Association of Professional Responsibility Lawyers
Honours and Awards
---
L'expert Zenith Award (Leader in Practice Excellence), 2014

Distinguished Service Award, Ontario Trial Lawyers Association, 2015